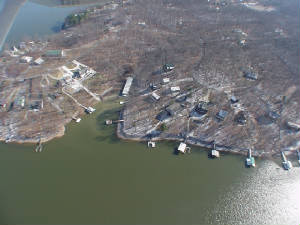 This is a photo of our small cove looking directly south, down the lake. The main lake is shown in the upper left of the photo.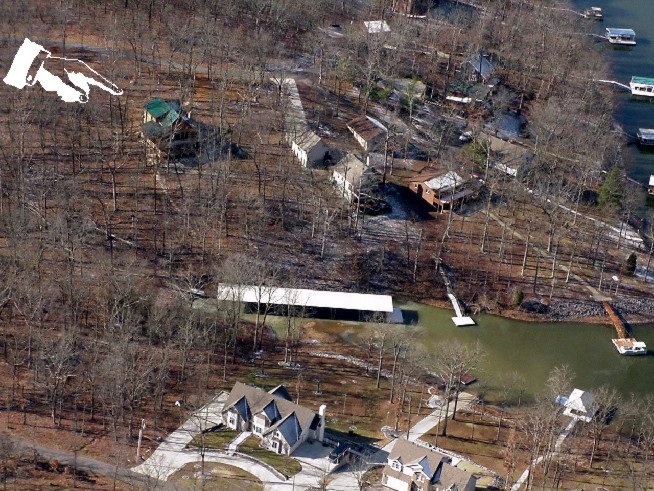 This is the best photo of both homes and the dock. Lake 'n Logs has a white "finger" pointing at it. To the right is Cabin on the Cove. You can see the large community dock that is privately owned and not accessable to our guests. For reference, it is 120 foot long. The dock our guests use is directly in front of Cabin on the Cove, to the right of the community dock.
Our dock is 20 feet by 15 feet, and in the summer it should have about 5 feet of depth at the dock. It does get a bit shallow coming into the cove. Probably as low as 18 inches (after labor Day), as you go over a sand bar. But that sand bar that is only about 5 feet wide. During the summer the lake is higher, and the sandbar should be at least 24 inches below the water line.